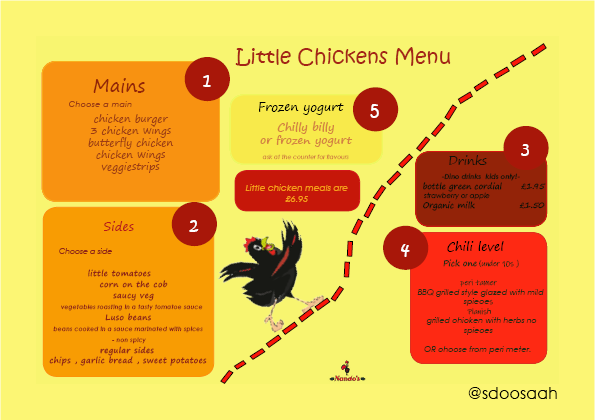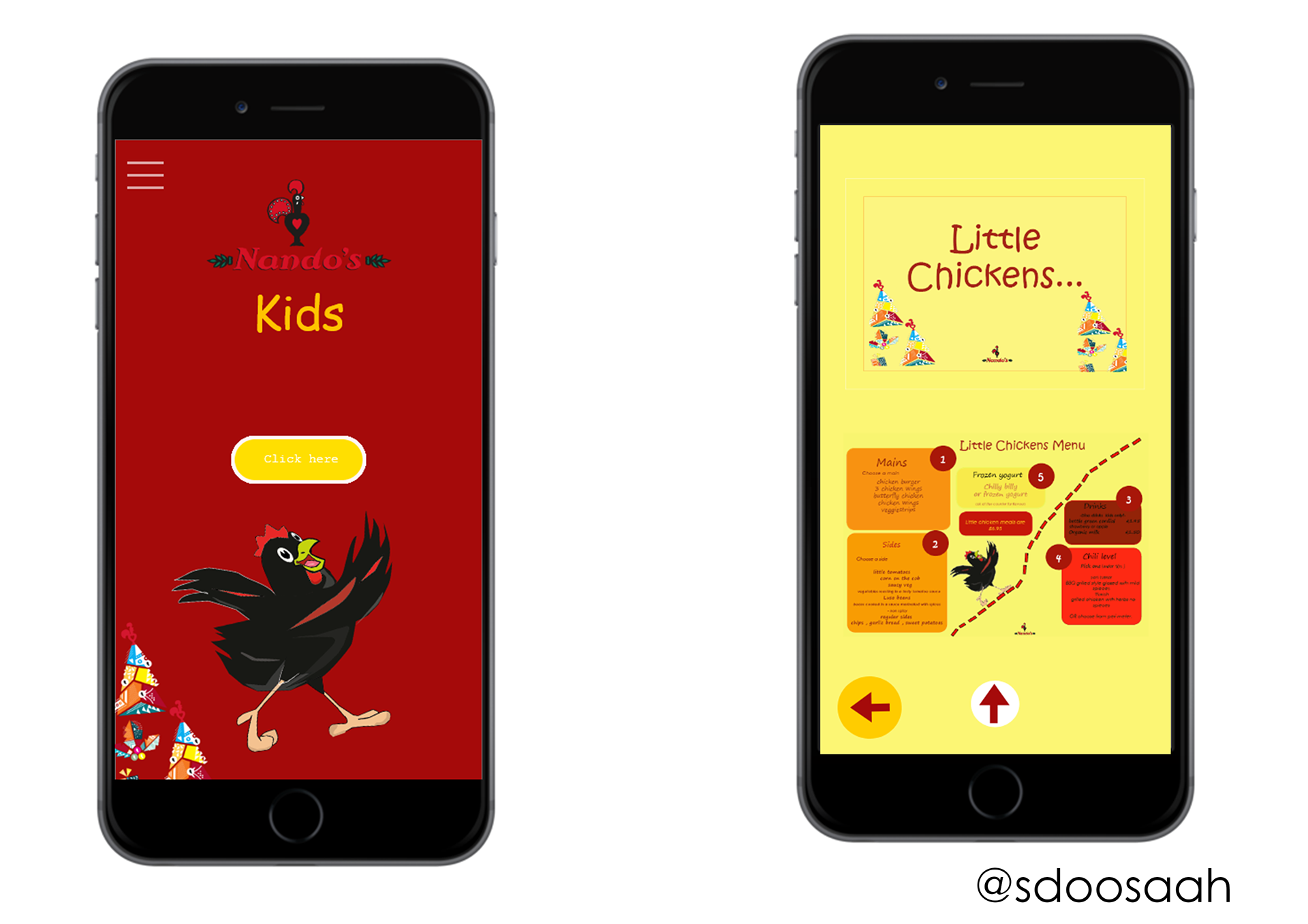 UI Design Concept for Nandos Menu  App for Kids Menu.
I have created a concept design for a Nandos kids Menus app,to enable easy access to children and parents.  The Design is simple and easy to as the buttons enable the user to navigation smoothly, and are labled approperiatey. The up and down buttons enables the user to scroll all the way down to the bottom and top of the menu, the button on the left enables the user to exit back to the first screen. The use of coloures and cartoon work, make it attractive to kids and also fits in with the Nandos brand. 
I have reduced the use of bright coloures in the design, to cater to needs of children have disablities. 
images and logo by nandos  all rights resevered. 
drawn asset chicken by me. via illustrator. 
@doosaahdesigns